Say "I Do" To A San Antonio Wedding
Plan the perfect wedding celebration along the San Antonio Riverwalk with our dedicated team and more than 10,000 square feet of event space. Every venue is customizable with stunning decor and creative food menus for a dream wedding made to order.
Venues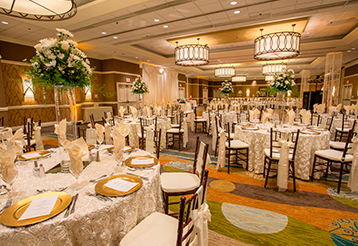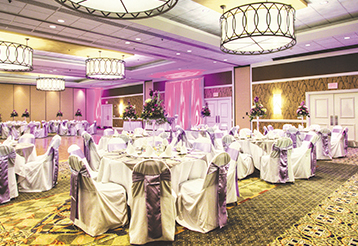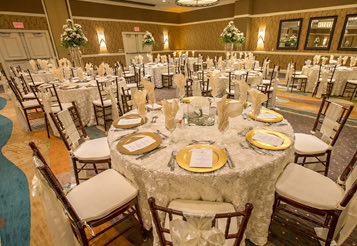 Tango Ballroom
With the river as the perfect wedding backdrop, this elegant ballroom is ideal for classic wedding receptions of up to 600 guests and can be broken down into four smaller spaces for intimate functions.
Sky Line Atrium
This airy space is perfect for more casual affairs and receptions of up to 250, featuring plenty of natural lighting. Host an unforgettable daytime celebration, formal lunch, or an enchanting banquet.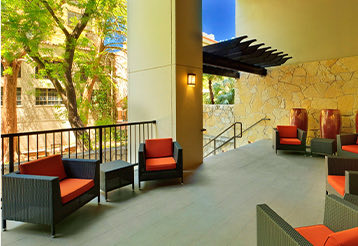 Upper and Lower Bodega
With spectacular views of the San Antonio Riverwalk, the Upper and Lower Bodegas are beautiful wedding venues for receptions of up to 100 guests. Celebrate and make a dramatic impression.
A Venue To Fit Your Vision
From expansive ballrooms to open spaces with dramatic natural lighting, browse our floor plans to find the right fit for your momentous celebration. 
Meeting Room
Dimensions
Area (sq ft)
height
Floor Level
Classroom
Banquet
Reception
Theatre
Tango Ballroom
50x104
5200
12'6
7th Floor
292
320
600
640
Skyline Atrium
75x30
2250
12'6
7th Floor
150
170
250
250
Rumba Room
32x32
736
10'
7th Floor
35
50
250
250
Bolero Room
32x29
928
10'
7th Floor
48
70
60
85
Fiesta Room
34x34
816
10'
R Level
48
60
60
85
Upper Bodega
---
816
---
L Level
---
40
60
---
Lower Bodega
---
1980
---
T Level
---
40
60
---
Meeting Room
Dimensions
Area (sq ft)
height
Floor Level
Classroom
Banquet
Reception
Theatre
Tango Ballroom
50x104
5200
12'6
7th Floor
116
160
208
208
Skyline Atrium
75x30
2250
12'6
7th Floor
---
71
92
---
Rumba Room
32x32
736
10'
7th Floor
16
23
29
29
Bolero Room
32x29
928
10'
7th Floor
21
29
37
37
Fiesta Room
34x34
816
10'
R Level
21
29
38
38
Upper Bodega
---
816
---
L Level
19
27
35
35