Add San Antonio Style to the Agenda
With over 10,000 square feet of event space, our hotel is the perfect setting to inspire big ideas. Our meeting rooms in San Antonio can be configured to meet the needs of your event, paired with a dedicated team to help take care of all of the details, from state-of-the-art audio/visual setup to customized catering.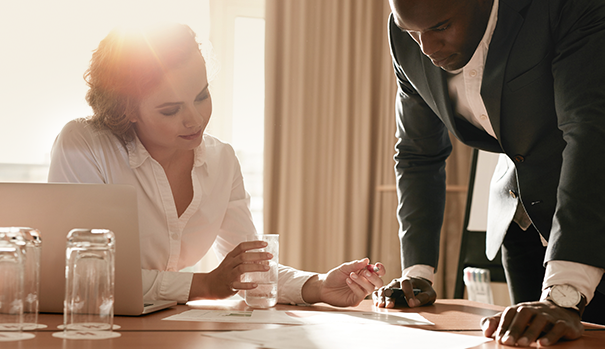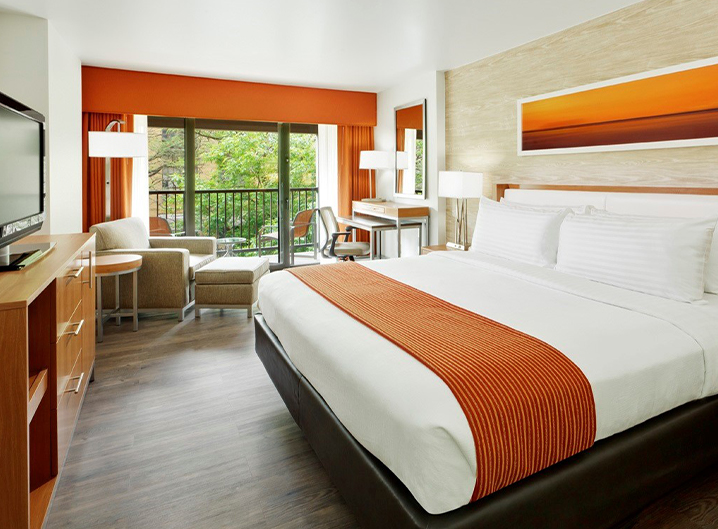 Meetings Made To Inspire
With a riverfront location destined to spark creativity, watch your event come to life in our thoroughly modern meeting rooms in San Antonio. View our floor plans online or contact our experienced event-planning staff to assist you in selecting the perfect space.
Tango Ballroom
5200 sq. ft.
Up to 600 guests
Our grand ballroom can be broken down into four spaces, perfect for hosting an elaborate social function or intimate affairs with river views.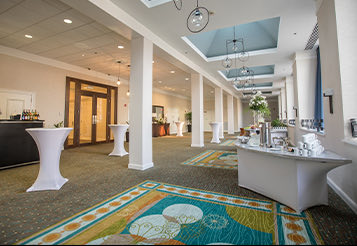 Sky Line Atrium
2250 sq. ft.
Up to 250 guests
This airy space is perfect for casual events and networking, featuring plenty of natural lighting.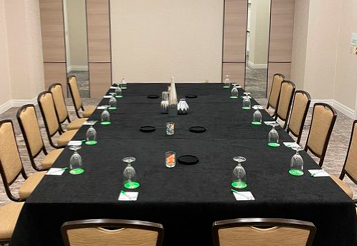 Rumba Room
736 sq. ft.
Up to 65 guests
Perfect for small- to medium-sized gathering, the room can be used as a whole or divided into two separate intimate spaces.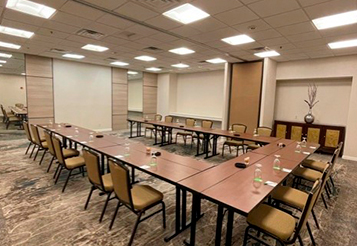 Bolero Room
928 sq. ft.
Up to 85 guests
Ideal for mid-sized corporate gatherings, stretch out in over 900 square feet of space that can be divided in two.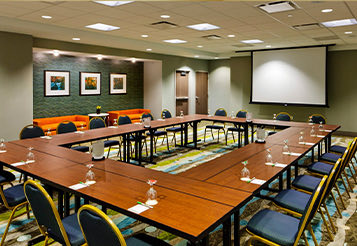 Fiesta Room
956 sq. ft.
Up to 85 guests
Like the name suggests, this room is perfect for mid-sized social gatherings and holiday parties.
Upper and Lower Bodega
864 sq. ft. (Upper Bodega)
1980 sq. ft.(Lower Bodega)
Up to 200 guests
Breathe in the fresh San Antonio air at our Upper and Lower Bodega areas featuring spectacular views of the Riverwalk—ideal for when you want your event to make a memorable impression.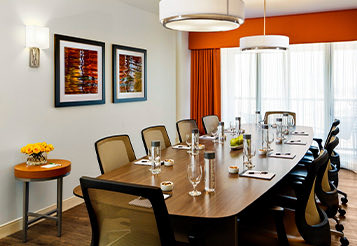 Conference Suite
Looking for a smaller meeting venue? Reserve our conference suite for intimate meetings paired with stylish accommodations.
Save With Sundays
Book a program with a Sunday Night Peak Stay and save throughout your event by adding up to 4 of the following perks:
Entire group upgraded to Deluxe category guest rooms
1 per 25 upgrade at the group rate to a Studio Suite
Double IHG Rewards Points (max:120,000 points per contract)
Complimentary Wi-Fi in event space (max: 50 connections per day)
Complimentary General Session meeting room rental
Start Planning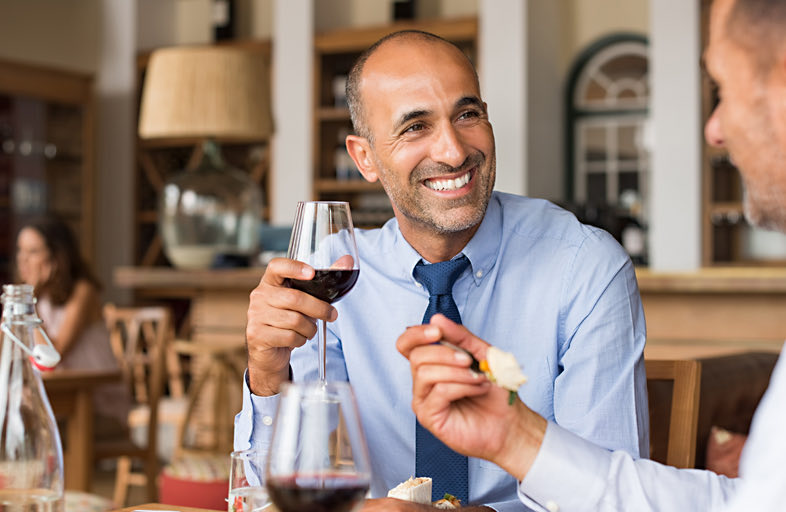 Get Double Points—With IHG Booker Bonus
Earn Double IHG® Rewards Club points when you book meetings and accommodations on qualifying dates. Use your points towards future event bookings, so you'll get even more from your next perfectly planned event.
Start Planning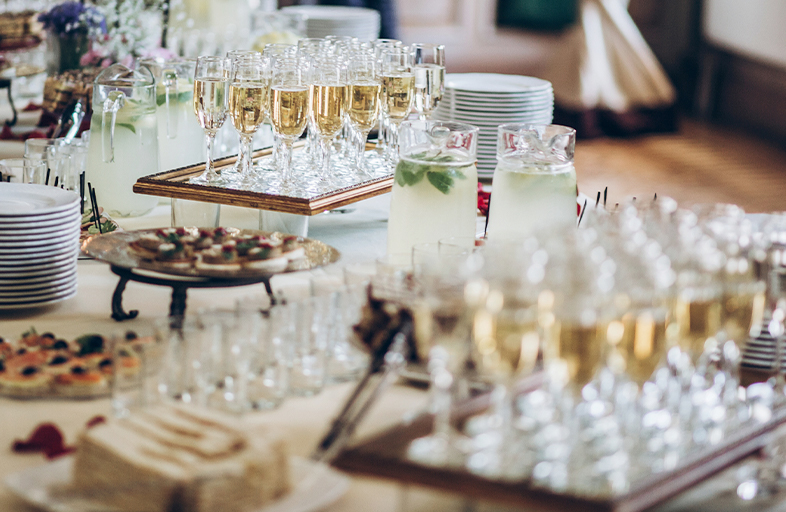 Fit Right Into Our Stylish Settings
From expansive ballrooms to open spaces with dramatic natural lighting, browse our floor plans to find the right fit for you.
Meeting Room
Dimensions
Area (sq ft)
height
Floor Level
Classroom
Banquet
Reception
Theatre
Tango Ballroom
50x104
5200
12'6
7th Floor
292
320
600
640
Skyline Atrium
75x30
2250
12'6
7th Floor
150
170
250
250
Rumba Room
32x32
736
10'
7th Floor
35
50
250
250
Bolero Room
32x29
928
10'
7th Floor
48
70
60
85
Fiesta Room
34x34
816
10'
R Level
48
60
60
85
Upper Bodega
---
816
---
L Level
---
40
60
---
Lower Bodega
---
1980
---
T Level
---
40
60
---
Meeting Room
Dimensions
Area (sq ft)
height
Floor Level
Classroom
Banquet
Reception
Theatre
Tango Ballroom
50x104
5200
12'6
7th Floor
116
160
208
208
Skyline Atrium
75x30
2250
12'6
7th Floor
---
71
92
---
Rumba Room
32x32
736
10'
7th Floor
16
23
29
29
Bolero Room
32x29
928
10'
7th Floor
21
29
37
37
Fiesta Room
34x34
816
10'
R Level
21
29
38
38
Upper Bodega
---
816
---
L Level
19
27
35
35