Bold Views and Bolder Flavor
Dine Along The Riverwalk
Bold Southwestern flavor and postcard-perfect views of the Riverwalk are just a few of the things we bring to the table at our on-site restaurants in San Antonio, TX.
Venues
Windows On The River Restaurant & Lounge
We believe a meal always tastes better when paired with a perfect view. Be it a breakfast full of hearty staples or a well-earned happy hour, find your favorite dish and enjoy panoramic views of the Riverwalk below you.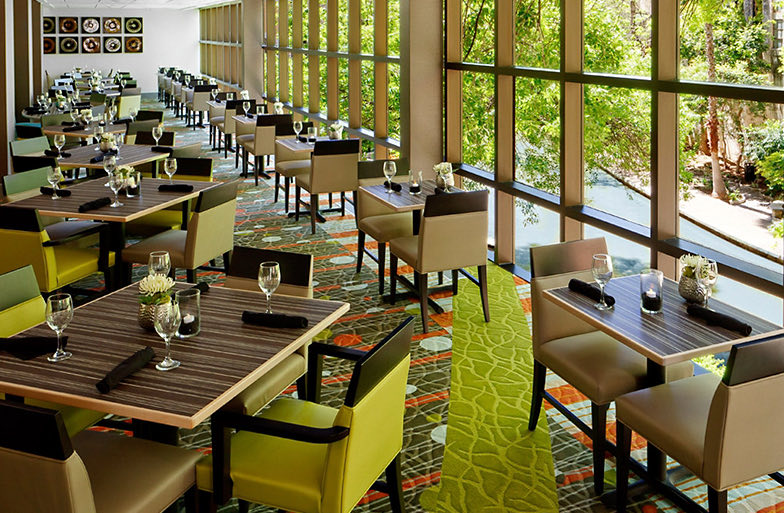 Mugg's Cafe
Treat yourself to a signature "Coffee Experience" at all times of day at our 24/7 cafe also serving up fresh baked goods, salads, sandwiches, fruit, and ice cream for breakfast, lunch, and snacks on the go.